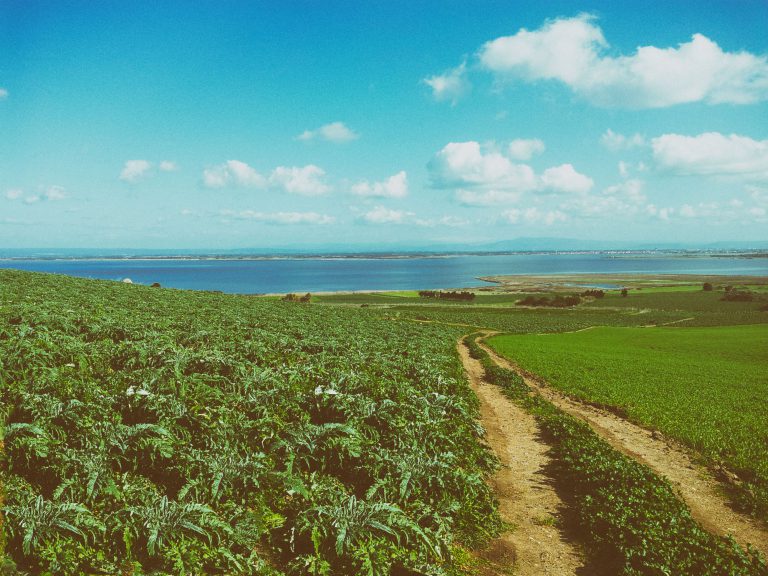 The SA MARIGOSA OP, was founded in 1986 as a young Agriculture company and in 2008 was recognized as a Producer's Organization, growing and consolidating its worth in the Sardinian fruit and vegetable sector in order to guarantee better quality of its products through the careful control of all production chain phases.
This growth prospective, innovation of service to the tradition and high work ethic in the field of Fresh produce was transferred to the oil-preserved products, a new challenge and pride of the OP.
The love for Sardinian products is the fundamental ingredient of the farm that allowed Sa Marigosa to become today's most important Producer's Organization (OP) of melons and watermelons in Sardinia, and also high artichoke production of various cultivars, among which the spiny artichoke, leader of the Protection Consortium of the "DOP Spiny Sardinian Artichoke".
For the consolidation of our monitored production chain, which ensured hight quality and safe productions, the people who, for 30 years, work and collaborate in synergy with each other, and producers are of vital importance. Research combined with expertise, professionalism and experience of our staff is the real added value of the OP Sa Marigosa. The agricultural system that the company adopts is that of Integrated Productions, which minimizes the use of agrochemicals.
These strict production regulations govern the " Quality Management System" that:
guarantees ba range of products with outstanding features of genuiness and healthiness 
promotes farming techniques that respect the environment and human health
applies tracking and traceability system
product types including fresh and canned vegetables
+
stores where you can find our products in Italy